To respond to the ever-changing dynamic business challenges, IT solutions need to be equally dynamic. This is why E2Logicx combines commercially tested and government proved processes with ingenuity, innovation, and a complete portfolio of integrated IT capabilities to deliver services to our many corporate & government clients. From small Municipalities to State, Public Universities to Defense Services. We are your committed partner for Better IT, & Better Government.
What sets us apart is our insight into the complex issues that our clients face. Whether the problem concerns governance, risk, compliance, low code software development, integration, robotic process automation, or digital transformation, we are there to address and deliver the changes that add long-term value propositions.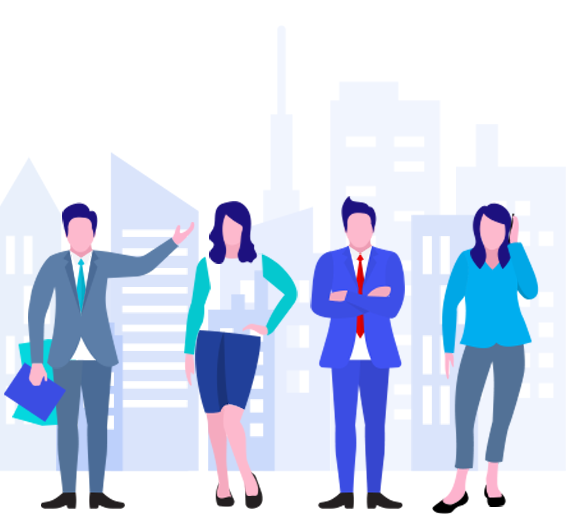 Personal years of Consolidated SAP & security
SAP Full Cycle Projects Delivered
Our solutions are Operating in 20+ countries
"Our industry-focused approach helps us to provide an informed perspective on the various industrial issues, Complex Business Process, Smart Intelligence, Governance, Risk, and Compliance challenges our clients face"
Digital Transformation experts from E2Logicx Professional Services extend across several industries, with resources available on-site and remotely to assist you with all aspects of solution implementation: consulting, requirements gathering, business analytics, integration design, solution architecture, project implementation, individualized training, and more
No-code is a category of cloud-computing services that empower enterprises to develop, run, and manage applications on a single unified system. As the name implies, no-code also eliminates the need to write any code, it completely removes the presence of an editable codebase from the development process. That doesn't mean there's not any code anywhere in the system—no-code platforms simply provide an intuitive visual layer between code and creator
Low Code Software Development
Robotic Process Automation
Robotic Process Automation in short RPA allows organizations to automate their business process at a fraction of the cost and time previously encountered. RPA is also non-intrusive and leverages the existing infrastructure without disrupting underlying systems, which would be difficult and costly to replace
Content Intelligence is a class of enabling technologies that help digital workforces to understand and generate meaningful decisions from enterprise content. Content Intelligence delivers cognitive skills that the new digital workforce can harness to turn your unstructured content into structured, actionable information making your digital workers smarter and your processes run more efficiently
AI In Corporate Governance
Lorem Ipsum is simply dummy text of the printing and typesetting industry. Lorem Ipsum has been the industry's standard dummy text ever since the 1500s, when an unknown printer took a galley of type and scrambled it to make a type specimen book
Lorem Ipsum is simply dummy text of the printing and typesetting industry. Lorem Ipsum has been the industry's standard dummy text ever since the 1500s, when an unknown printer took a galley of type and scrambled it to make a type specimen book